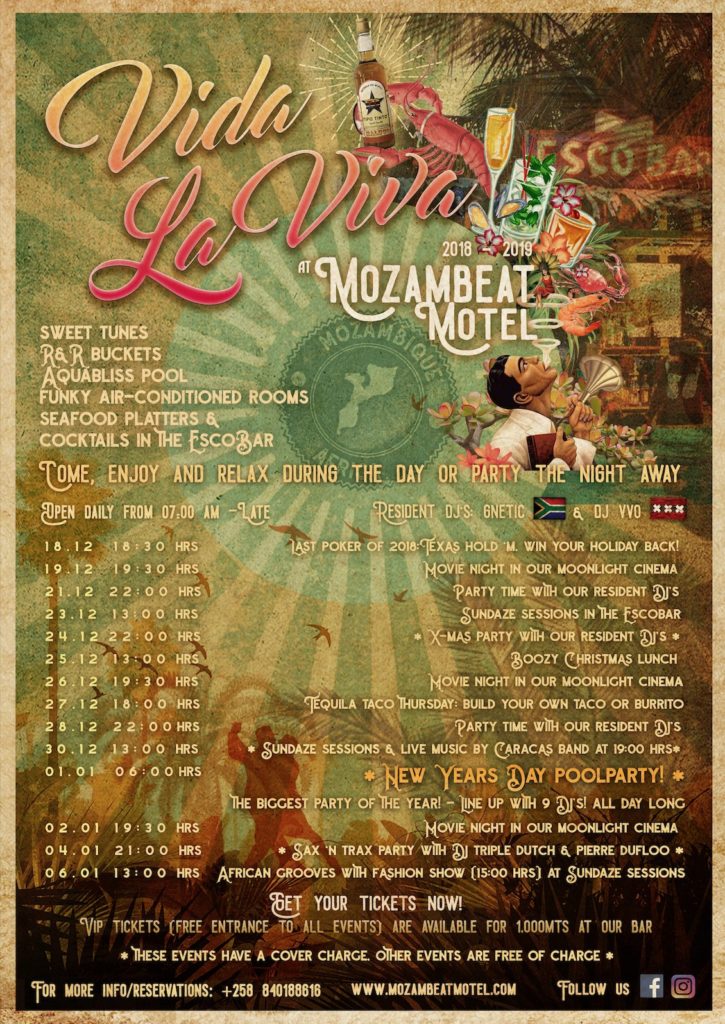 Imagine yourself this summer in Mozambeats' EscoBar sipping your mojito, R&R bucket or eating some freshly caught lobster.
Get lost in time and swing the night away to the tunes of our resident DJ's: Gnetic &
DJ VVO + more than 10 guest DJ's 
(including DJ Tushimitsu)
It's not just another season, it's a lifestyle… *La vida loca!*
We have cover charges for parties on:
24th of December, 28th of December, 30th of December, 1st of January and
Get your golden VIP bracelet now and save 300mts on entrance fees throughout the season. Plus always be first served at the bar with a flash of your VIP bracelet.
Purchase yours for only 1.000 at the Mozambeat Bar starting today.
Free VIP bracelets for all Mozambeats' loyalty members. You know who you are 😉
Please collect them before the Christmas party on the 24th of December at our bar.
Don't miss out, we're just a beat away!