Ocean Safari
The local waters boast a worldwide reputation for some of the biggest populations of both Whale Sharks and Manta Rays in the world, and so there are daily trips with a number of scuba schools on offer.
For not even €30, you can jump in a speedboat and track the Indian Ocean wildlife for a couple of hours during the popular Ocean Safari.
An Ocean Safari gives you an easy opportunity to swim with the sea's biggest fish for extended periods; but get ready to kick your fins hard if you want to keep up with the Manta Rays, who are slightly more camera shy.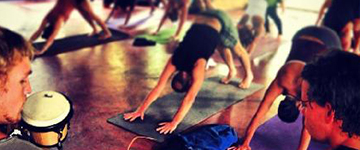 Other activities
If you're still feeling active, there are an excellent range of other fun activities available in the area. Go with our very own barmen Carlos on a dhow trip (local sailing boat) to the islands, snorkel with sea stars, discover the pansy shells and explore more about the Mozambican culture by visiting his local village. Or you can go kayaking though the mangroves in the estuary and swim with seahorses and other shallow reef life. Wanna see bigger fishes? Hop on a deep sea fishing charter with an experienced fishing enthusiastic and catch tuna, barracuda (delicious for the braai later on), dorado or marlin. If you fancy a boat trip you can also jump on a 36 foot catamaran and soak into one of the most beautiful sunsets you will ever see.
If you are more up for some relaxation, just around the corner from Mozambeats is the well-known Turtle Cove, who are a close-by for yoga & meditation sessions.
We can arrange all of the above for you, feel free to ask us anything!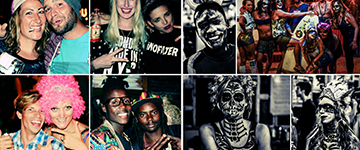 Nightlife and Entertainment @ Mozambeat Motel
Mozambeat Motel hosts weekly poker nights on Tuesdays, kicks off at 18:30hr; Texas hold'em is the name of the game, don't forget your pokerface.
Every Wednesday night at 19:30hr Mozambeat presents Moonlight Cinema with the best comedy, action, thriller, (cult) classics and blockbusters at our 2nd floor deck including food specials, snacks, homemade brownies, waffles with ice cream, shakes and free popcorn……
Friday is the partynight in Tofo, so often we host some amazing (pool) parties, theme nights, DJ's and bands.
Please follow us on Facebook & Instagram and we'll keep you updated.
If you can't get enough, there are plenty of other parties in and around Tofo, like full moon parties and art exhibitions. Tofo has several great restaurants, of course nothing like our own Mozambeats restaurant, but hey, give it a try!
We will give you a map with all that's available or we'll join you for some trouble.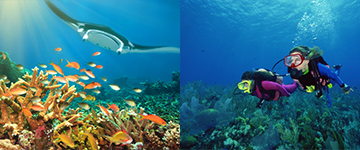 PADI Certified Scuba Diving
Scuba Paradise – because this area is so blessed with such a rich diversity of coral and fish, there are a number of outstanding dive sites in close proximity to Tofo and Tofinho beaches.
Consequently, there are a number of excellent dive schools close by offering a full range of services, from single dives and refresher courses to PADI dive instructor training.
Of course, here at Mozambeats we have very well established relationships with these schools. Contact us for more information.
Don't hesitate to contact us with any questions that you might have and we will happily help you find out more.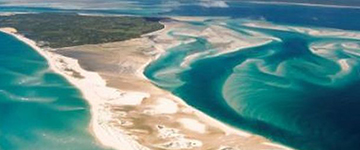 Relax
If you are looking to live at a much slower pace during your time here, spend a day lazing around our aquabliss pool, sun loungers and hammocks or check out the amazing sunset from our sunset deck on the first floor. We are so spoilt; a slow walk down the beach is a must for anyone! We're ideally situated in between all beaches. We're close to Tofinho and Backdoor beach from where you can see the whales in season.
Tofo
Tofo village and market are magical local spots close to Mozambeat Motel. The beach and diving is World Famous and a must for any active traveller. Go to Tofo to get the sense of the beauty of the local people and beaches, fantastic artwork and sculptures available, as well as a suprisingly broad range of restaurants. Tofo beach is kms long, crazy deep and dusted in the finest of sands. You can sit and sunbathe (make sure you have at least factor 30!) in acres of space or join in the daily football matches with the locals.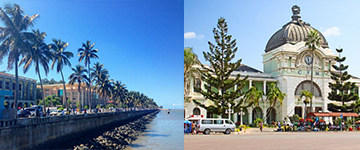 Maputo
Maputo is a 6-7 hour drive away from Mozambeats, and everything that you could expect from an African capital city. With its bustling restaurants, bars and beaches, Maputo is a dynamic and cosmopolitan centre where you can find pretty much anything that you want. An amazing cultural and social stop over, we definitely recommend that you visit Maputo for a day or two when you come to Mozambique.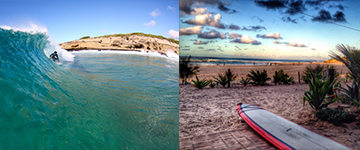 Surf
Mozambique has a growing reputation as a surfing hot-spot along the east coast of Africa, with superb swells sweeping in from the wide open oceans. Tofo beach is a great place for beginner and intermediate surfers, with sandy beach breaks allowing you to really master your skills.
The Surf Shack right on Tofo beach provides surfboards and surf lessons from beginners to professionals.
But the unsheltered wave of Tofinho point is a world class break attracting surfers from all over the world. Swell arriving directly from the Mozambique Channel hits Tofinho point, creating a right hand wave that can provide a challenge (and thrill) to even the most experienced surfers. Big peaks, tubes, and long rides are the name of the game here, just stay off the rocks!
And if these shots don't whet your appetite to travel to exotic places, then we recommend you see a physician. Enjoy!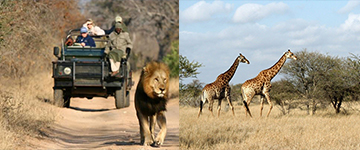 Safari
Between Mozambique and South Africa, there are a number of National Parks that host all of the Big 5 and offer the ultimate in wild animal action!
If you are travelling to Mozambeats via South Africa, it is incredibly easy to pop into the world famous Kruger Park (a quick day visit in your own car is ridiculously cheap!) on the way. You can find a range of species on the doorstep of any gate, but we recommend sunrise or sunset visits, as the animals tend to hide away from the intense heat of the day.
Inhambane
Inhambane (pronounced In-yam-bani) is the provincial centre of the district of Inhambane. A stunning blend of colonial art-deco and modern architecture, Inhambane comprises a lazy mix of government offices, luxury hotels and local business. Here you can find European style restaurants and Internet cafe's. A visit to the Central Market is a must, with fantastic fish, fruits, veg and local art on offer, but be prepared to haggle. And if you're feeling brave, venture past the front stalls to discover the hidden eateries which serve tasty and generous portions of food for a steal!
We offer daytrips to the old Portuguese colonial city Inhambane. The guide is a local German guy who has lived here for many years who has extensive knowledge of the area and its history.
From the ferry port, it costs around 30mts (€0,50) and takes approximately 1 hour to get to Maxixe, a bustling city with a wide range of goods situated on the main highway, if you need transport links down to Maputo or further north.