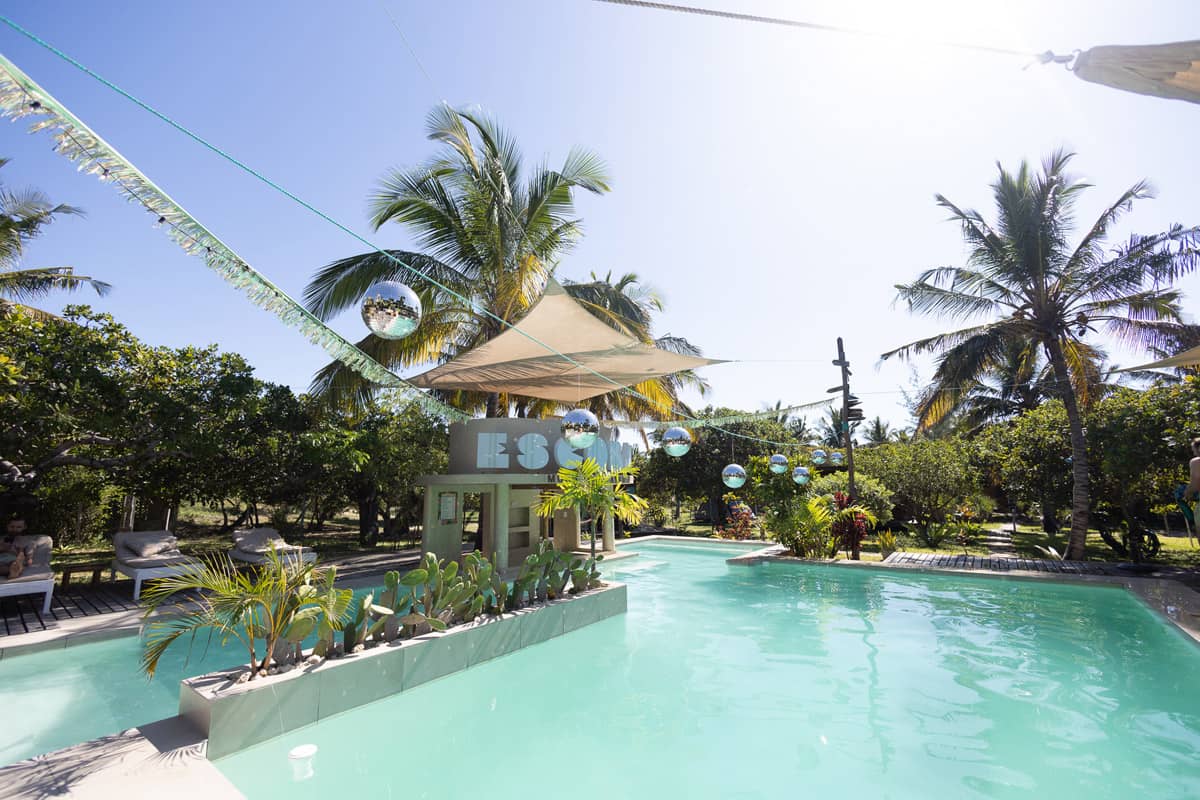 Why do so many travellers choose to stay at Mozambeat Motel?
Best place to stay in Tofo
Are you looking for the best place to stay in Tofo, Mozambique? We invite you to stay in our boutique sized hotel and experience for yourself our funky decor, relaxed ambiance and comfortable beds.
Eco-friendly travel
At Mozambeat Motel we have done all we can to help you minimise your footprint when you stay with us. We provide bamboo toothbrushes and refillable shampoo and conditioner bottles and discourage single use plastics throughout our property. Also, it is safe to drink the water here at Mozambeats, so you don't need to generate a constant stream of plastic bottles. You can also refill your drink bottle for the day's adventures from a dispenser in the bar area.
Great food
Many of our guests say that the food served in our restaurant is the best in Tofo. We pride ourselves in offering a range of delicious and healthy options from fresh coconuts, to grilled cauliflower and cous cous through to burgers, crayfish and matapa. Our kitchen staff are highly trained and make regular specials such as homemade ravioli with pumpkin filling and freshly made special sauce.
Clean and affordable accommodation
At Mozambeat Motel our dedicated team meticulously clean and maintain our spacious suites, sparkling swimming pool and lush gardens. We pride ourselves on offering a friendly and relaxed vibe to every one of our guests who stay in a range of accommodation styles from deluxe suites through to dormitory and camp grounds. For an authentic Mozambican experience you can look no further.
Read our reviews on TripAdvisor
Ready to dive in? Mozambeat Motel is very popular so
Book now to make sure you don't miss out.